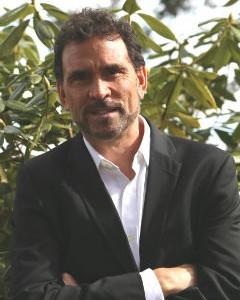 Greg
Simmonds
Royal LePage Parksville-Qualicum Beach Realty (PBO)
173 West Island Hwy
Parksville
V9P2H1

let's find your new home
Search for Real Estate in and around Parksville/Qualicum
Residential
Any
Single Family
Half Duplex
Townhouse
Condo/Apartment
Full Duplex
Triplex
Fourplex
Mobile
Modular
Lots/Acreage
Farm
Recreational
Commercial
Any
Building Only
Building & Land
Business & Leasehold
Business & Property
Business Only
Land Only
Multi-Family
Industrial
Min Price
Any Price
$25,000
$50,000
$75,000
$100,000
$125,000
$150,000
$175,000
$200,000
$250,000
$300,000
$350,000
$400,000
$450,000
$500,000
$550,000
$600,000
$650,000
$700,000
$750,000
$800,000
$850,000
$900,000
$950,000
$1,000,000
$1,250,000
$1,500,000
$1,750,000
$2,000,000
$2,500,000
$3,000,000
$4,000,000
$5,000,000
$6,000,000
Max Price
Any Price
$25,000
$50,000
$75,000
$100,000
$125,000
$150,000
$175,000
$200,000
$250,000
$300,000
$350,000
$400,000
$450,000
$500,000
$550,000
$600,000
$650,000
$700,000
$750,000
$800,000
$850,000
$900,000
$950,000
$1,000,000
$1,250,000
$1,500,000
$1,750,000
$2,000,000
$2,500,000
$3,000,000
$4,000,000
$5,000,000
$6,000,000
Min Sqft
Any
200 Sqft
300 Sqft
400 Sqft
500 Sqft
600 Sqft
700 Sqft
800 Sqft
900 Sqft
1,000 Sqft
1,100 Sqft
1,200 Sqft
1,300 Sqft
1,400 Sqft
1,500 Sqft
1,600 Sqft
1,700 Sqft
1,800 Sqft
1,900 Sqft
2,000 Sqft
2,500 Sqft
3,000 Sqft
3,500 Sqft
4,000 Sqft
4,500 Sqft
5,000 Sqft
6,000 Sqft
Max Sqft
200 Sqft
300 Sqft
400 Sqft
500 Sqft
600 Sqft
700 Sqft
800 Sqft
900 Sqft
1,000 Sqft
1,100 Sqft
1,200 Sqft
1,300 Sqft
1,400 Sqft
1,500 Sqft
1,600 Sqft
1,700 Sqft
1,800 Sqft
1,900 Sqft
2,000 Sqft
2,500 Sqft
3,000 Sqft
3,500 Sqft
4,000 Sqft
4,500 Sqft
5,000 Sqft
6,000 Sqft
Can I sell your home for you?
&
Can I also help you buy a home?
Absolutely!

BUT...
You may not be ready to do
either at the moment
It's a huge commitment to sell or buy a home (and massive if you are going to be doing both). Whether it may be a month, 6 months or a year from now, I can assist you to be better prepared. Here are a few of the ways I can help get you prepared for:


SELLING:
•Checklists and key considerations before listing your home

•The provision of accurate market statistics and tools to monitor sales in your area

•Free staging/ de-cluttering and pre -listing preparation help from my interior designer

•Guidance with "what and what not to change/paint/replace/renovate"

•Helpful tools to assess all of the costs involved in selling

•Always available for any questions you may have


BUYING:
•Set you up on our 'Private Client Services' search tool (all listings BEFORE they reach the MLS)

•Weekly or monthly detailed market reports and analysis of all homes sold in your desired area
•Assistance defining your MUST HAVES / WISH LIST & AVOID criteria

•Tools to assess all of the costs involved in buying a home

•Helpful insight into neighborhoods you may be considering

•Zoning and land use information in areas you may consider

•Google Earth PRO images of surrounding areas

•Spreadsheet revenue projections if you might choose properties that are able to
be used as vacation rentals

That is ALL a part of what I do
(I enjoy it and I'm good at it)
Greg was a stalwart representative in my family's search for a west coast holiday property. Greg went the extra mile to facilitate a wide ranging search on Vancouver Island and worked with family members residing in different provinces (and countries) in order to lead to a successful offer and purchase. We found him well connected with local inspectors and tradespeople and technically equipped to manage contracting and negotiating across time zones. Above all, Greg is savvy, straight forward and kind - all essential qualities for a good partnership.
L Gough (Canada/Australia, January 2019)

---------
I'd like to take one more moment of your time and offer my sincere thanks and gratitude for your services. You are a notch above those in your field and it showed in all our transactions, be it over the phone or in person. I was in a difficult position and you made it seem much easier to deal with the sale of my home and made the transition very smooth, your patience is limitless and for that I'm grateful. I look forward to having you as my realtor in the future should the need arise. Thanks again
R. Lucas (Parksville, November 2018).
Helping you buy or sell on the island
This is a magical corner of the world
Qualicum Beach... Parksville... Bowser... French Creek... Deep Bay... Nanoose Bay... Nanaimo...

I have been an entrepreneur / CEO / Founder / Owner Operator of many businesses over the last 30 years. During that time I have been involved in personal real estate projects (residential, commercial, development) in Edmonton, France and, for 13 years, on Salt Spring and Vancouver Island. I now get to combine my passions for business and for real estate to create a practice that serves the needs of my clients in the Oceanside Community.


When you phone - I answer. When you send an email - it is me who responds. And most importantly... when you need the unwavering effort and attention from your Realtor - you receive it PERIOD


I know from experience that success comes when I...
Do exactly what I commit to do

Listen to the cares, concerns and wishes of my clients

Keep my clients 'in the loop' at all times

Dig deeper and work harder than the rest

Leverage the vast network of Royal Lepage offices and Realtors

Use the marketing and due diligence skills I possess

Exploit the technology available

Under-promise and over-deliver

This in turn will ensure that my goal of leaving you well served and satisfied will be met each and every time.
I look forward to that opportunity.
!Home.view_full_search_screen!
Back
to top